I learned this technique for releasing a buckle on a "Pune" belt in class a couple of months ago. It is very convenient for coming out out supported restorative poses such as Supta Baddha Konasana .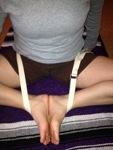 1. Put on the belt in the usual manner.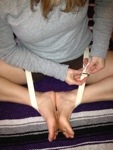 2. Double the belt back through the buckle.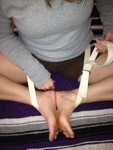 3. Tighten the belt by pulling on the underside of the loop you just made.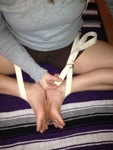 4. To release, pull on the end of the belt.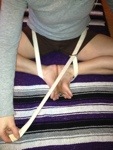 5. The loop comes out of the buckle and you're free!